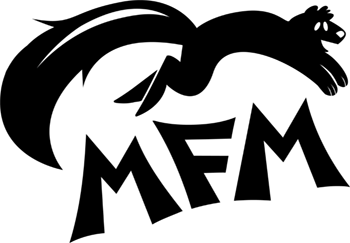 What happens to my hotel reservation?
The Whispering Woods has already canceled all reservations made under the MFM20 room block. If you booked your room under this block, you're already all set. (If you followed the directions on our website, you should be good. Booking under the MFM20 group code is what our directions say to do.)
You'll need to re-book your room for 2021 once registration for Mephit Fur Meet 2021 opens. We're hoping that'll be in the first part of October 2020.
---
Why are we not automatically refunding everyone?
Our payment provider, PayPal, charges fees for every transaction. If you're able to roll over your registration to 2021, that means that Mephit Fur Meet won't have to pay for the transaction fee a second time.
The choice is yours. You can pick to roll over your registration to 2021, donate it in its entirety to MFM, or have it refunded. We want to make everyone whole.
We are going to have some expenses as a result canceling MFM for 2020. If you're able to donate your registration to MFM, we'd be extremely grateful.
---
I bought a plane ticket I can't refund. Can you help me with it?
We're sorry, but we're not in a position to help with travel costs. Try to work with your airline. Most have special policies in place for COVID-19 cancelations. Most airlines will have a generous refund reuse / policies.
---
Will the theme change next year?
Nope! We're gonna reuse the same theme for 2021 that we were going to use for 2020. We'll see you for Camp Mephit in 2021!
---
I have a comp registration for MFM 2020. What do I do?
Any comp registrations (such as winners for the Poker Tournament) will automatically carry over to 2021.
---
I'd like to donate to MFM to help keep it alive financially. How can I do that?
You certainly don't have to, but if you'd like to donate money to Mephit Fur Meet to help us close out 2020, we'd be extremely grateful. Here's two ways to do it.
If you'd like to donate money via PayPal, please use the button below. It'll go directly to our main PayPal account.
If you'd like to mail us a check, please use the following address:
Mephit Fur Meet
c/o Tyger
9245 Watson Industrial Park
Saint Louis MO 63126-1518
---
I have a question that wasn't answered here. What do I do?
If you have any other questions, you can contact us on our website, or email us at questions@mephitfurmeet.org.