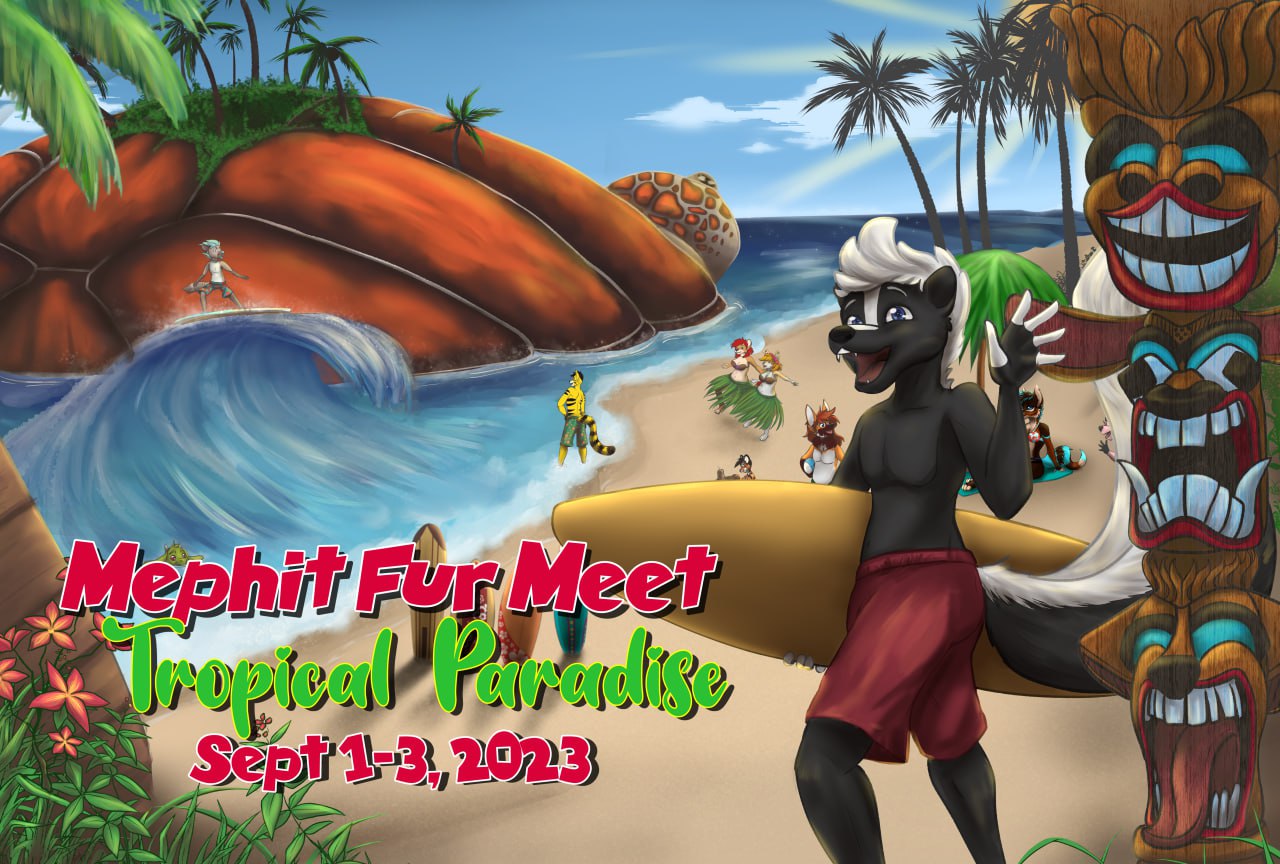 August 30th – September 1st, 2024 · Memphis, TN · A furry family reunion!
Mephit Fur Meet (usually just called "MFM") is an annual furry convention that takes place over Labor Day Weekend each year. What started out as a pizza party on a long weekend in 1997 has turned into one of the longest continually running furry meetups in the country. MFM takes pride in our laid-back family reunion feel, and is an excellent convention for first timers and veterans alike.
Location
Mephit Fur Meet 2024 will be located at the Whispering Woods Hotel and Conference Center in Olive Branch, MS. (Directly south of Memphis, TN.)
Whispering Woods Hotel and Conference Center
7300 Hacks Cross Rd
Olive Branch, MS 38654, USA
Online booking will be available soon! Reservations require a valid credit card at time of booking.
Individuals are solely responsible for the payment of room, tax and any incidental charges. You can find out a lot more about our hotel on our hotel page!
Registration
Pre-registration for MFM 2024 is now open!! The pre registration prices for this year are:
Attending: $55 ($50 until Dec 31, 2024!)
Sponsoring: $90
Super Sponsoring: $200
For folks that really want to help support MFM, we also have a special Founders level registration available for $450. We are extremely grateful to the folks that choose to register at the Founder level. MFM wouldn't be possible each each without you. Thank you! 💗 Much more information about what's included with each registration level is available on our registration page.