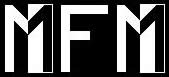 It's hard to believe that Mephit Fur Meet is twenty years old! Our family has had a lot of history together. We've gathered in several hotels, two states, many crazy nights, and 19 pizza parties that have gotten just a little bit out of control.
T-Shirt Contest Entries
MFM is sort of unique in that we provide everyone that attends at the attending level and higher with a T-Shirt, included in the cost of their registration.
While we no longer hold a contest to determine the artwork for our con t-shirts, we did for many years. During that time we received many wonderful pieces of artwork from our attendees, which we saved throughout the years!
Here's a look back at the artwork we received in years 2002 to 2014: 2002, 2003, 2004, 2005, 2006, 2007, 2008, 2009, 2010, 2011, 2012, 2013, and 2014.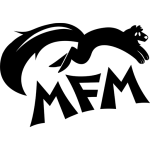 If you'd like to look at one giant gallery with all of the artwork in it, we have that too! (Warning, it's huge!)
Early Photographs
Our staff has started gathering up some of the oldest photos of MFM we can find, and have presented some of them here!
[foogallery id="154″]
If you have a collection of photos that are even older, and would like to contribute, let us know!